2nd Annual Cardio Renal Connections Conference
Description
Conference Highlights
Registration
Location
Exhibitor
EXPLORE San Antonio
Online registration is closed. Onsite registration will open on Friday, April 28th beginning at 7 am at La Cantera Hill Country Resort & Spa.



Course Description
This activity is a unique meeting bringing together clinicians and scientists to explore the complex relationships between the heart and kidney. The interplay between the kidneys and the cardiovascular system is complex. The close relationship of renal function and cardiac function has given rise to the concept of cardio-renal syndromes. This interplay extends beyond these syndromes and manifests itself in the form of hypertension, metabolic syndrome, and peripheral vascular disease. With the epidemic of obesity, diabetes, and aging of the United States population, physicians will continue to face a growing number of patients with renal and cardiovascular disease. This interprofessional CE program will serve to help foster education and discussion about the intersection of these two pathophysiologic systems.


Who Should Attend?
This activity is designed to meet the educational needs of physicians, nurses and other healthcare professionals who specialize in cardiology and nephrology.
Learning Objectives
At the end of this educational activity, the learner will be able to:
Identify the role of salt in the development of HTN
Understand the management of HTN in patients with heart and kidney disease
How to prevent progression of CKD and manage ailments like AFib in CKD patients
How to approach and manage the heart failure patients with worsening renal function or ESRD
How to manage diuretic resistance and hyponatremia in the heart failure patients
Identify the epidemiology, risk factors and prevention methods of AKI
Understand the role of novel biomarkers to detect AKI and guide treatments
Understand the role of novel therapies in relation to the CKD and CVD patients
Understand the role of renal denervation and renal artery stenting in the current era
FRIDAY AM: GENERAL SESSION
• Clinical approach to patients with chronic kidney disease (CKD)
• Management of dyslipidemia in CKD patients
• Update on antihypertensive therapy
• Role of Na and K in HTN
• How do we manage atrial fibrillation and CKD

FRIDAY PM: HEART FAILIURE AND RENAL DISEASE
• Management of diuretic resistance
• Approach to worsening renal function in heart failure (HF) patients
• Management of hyponatremia
• Update on novel agents for HF

FRIDAY DINNER
Ethical Challenges in Management of Patients with Cardiac and Renal Disease

SATURDAY AM: ACUTE KIDNEY INJURY
• Acute kidney injury (AKI) after coronary and peripheral procedures
• AKI following TAVR: Is it a concern?
• Emerging biomarkers for AKI detection: Are they ready for primetime?
• Prediction models for AKI — do they work?

SATURDAY PM: RENOVASCULAR DISEASE
• Vascular calcification: implications for interventional therapy
• Approach to resistant hypertension
• Renal denervation: Is it still viable?
• Renal considerations in abdominal aortic disease therapy
• Renal artery stenting — should we be doing this procedure?
Joseph V. Bonventre, MD, PHD
Brigham and Women's Hospital
Boston, MA


FEATURED SPEAKERS

Roxana Mehran, MD
Mt. Sinai School of Medicine and Chief Scientific Officer
Cardiovascular Research Foundation
New York, NY

David Ellison, MD
Oregon Clinical and Translational Research Institute
Portland, OR

Mark Drazner, MD
Clinical Chief of Cardiology
University of Texas Southwestern Medical Center
Dallas, TX

William Henrich, MD
UT Health Science Center San Antonio
San Antonio, TX

Steven R. Bailey, MD
UT Health Science Center San Antonio
San Antonio, TX

W. Brian Reeves, MD
UT Health Science Center San Antonio
San Antonio, TX

Roberto Trevino, MD
Founder, Social & Health Research Center and South Alamo Medical Group
San Antonio, TX

Somjot S. Brar, MD
Kaiser Permanente Cardiology
Los Angeles, CA


Online registration is closed. Onsite registration will open on Friday, April 28th beginning at 7 am at La Cantera Hill Country Resort & Spa.
Program Registration Information

| Fee Types | Registration Fees |
| --- | --- |
| Physicians | $200 |
| Nurses | $125 |
| Other Health Care Professionals | $125 |
| Students, Residents, Fellows | $25 |







The registration fee includes access to all sessions; continental breakfast, breaks, lunch; and access to downloadable handouts from the UT Health Science Center CME website. Hard copy handouts will NOT be available.
The Office of Continuing Medical Education reserves the right to limit enrollment and cancel any course no less than one week prior to the activity. Should circumstances make this necessary, your registration fee would be refunded in full. If you must cancel, the registration fee will be refunded less a 25% handling charge (of the registration fee you selected) if notice is received by April 1, 2017. Cancellations received after April 1, 2017 will not be refunded. For additional information, call the office of Continuing Medical Education at (210) 567-4491 or 1-866- 601-4448. You can also register using the registration form.

Continuing Medication Education:
The Joe R. & Teresa Lozano Long School of Medicine is accredited by the Accreditation Council for Continuing Medical Education to provide continuing medical education for physicians.

The Joe R. & Teresa Lozano Long School of Medicine designates this live activity for a maximum of 16.0 AMA PRA Category 1 Credits™. Physicians should claim only the credit commensurate with the extent of their
participation in the activity.

American Academy of Physician Assistants (AAPA) and the American Academy of Nurse Practitioners (AANP) accepts certificates of participation for educational activities certified for AMA PRA Category 1 Credit™ from organizations accredited by the ACCME. Healthcare professionals receiving a certificate of attendance should consult with their licensing board for information on applicability and acceptance.

Texas Medical Board
The ethics session meets the Texas Medical Board criteria for formal continuing medical education (1.5 hours) involving the study of medical ethics and/or professional responsibility.
Contact
Office of Continuing Medical Education
Email : cme@uthscsa.edu
Phone: (210) 567-4491 or 1(866) 601-4448
---
Continuing Nursing Education:
University of Texas Health Science Center at San Antonio is accredited as a provider of continuing nursing education by the American Nurses Credentialing Center's Commission on Accreditation.


Contact
Continuing Nursing Education
E-mail: BorgfeldJ@uthscsa.edu
Phone: 210-567-0234   




Conference Location

La Cantera Hill Country Resort
16641 La Cantera Parkway
San Antonio, TX 78256
Telephone: (210) 558-6500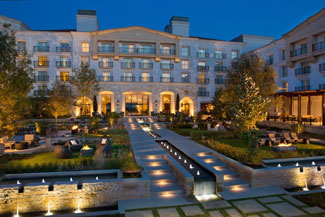 ACKNOWLEDGEMENTS
We wish to express a special thanks to the following companies for their support of the 2nd Annual Cardio Renal Connections Conference
Gold Level
Abiomed
Edwards
GE Healthcare
Medline
Osprey Medical Inc.
Relypsa
Silver Level
AstraZeneca
Avinger Inc.
Cardiva Medical Inc.
Corindus
Daxor Corporation
Fresenius Medical Care, Renal Therapies Group
Fresenius USA Manufacturing Inc.
Gore
Janssen Pharmaceutical
Legacy Heart Care
Medicure
Novartis Pharmaceuticals
Renal Guard
ZOLL Life Vest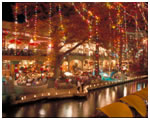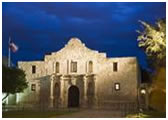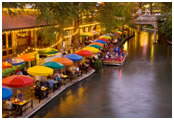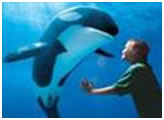 EXPLORE San Antonio
San Antonio is a tapestry of Mexican and American history. From exciting events to restaurants and attractions, San Antonio offers a unique diversity. But the city is also known for its beauty, with excellent examples of Southwestern architecture and a plush landscape rarely seen in such an arid environment, due in part to the San Antonio River that runs through the downtown area. Whether you simply want to remember the Alamo, stroll down the famous River Walk in Downtown San Antonio or sample the Tex-Mex cuisine, you'll find this Texas vacation spot has a charm that is distinct from any other American city. To explore San Antonio's attractions, local culture, restaurants, shopping, events and more, visit http://www.visitsanantonio.com/index.aspx.