45th Annual Symposium on Sports Medicine
Description
Registration & Fees
Location
Parking
Exhibitor
EXPLORE San Antonio

45th Annual Symposium on Sports Medicine
January 18, 2018 - CPR Re-Certification Course

January 19 - 20, 2018 - Sports Symposium
Marriott Plaza San Antonio
San Antonio, TX


Registration Fees (Before 12/28/17)
Physicians - $310
Other Learners - $180






Course Description
This course provides a forum for Sports Medicine Specialists to discuss problems and concepts related to preventing, treating and rehabilitating injured athletes. The Symposium topics will include: general sports medicine, head & neck in sports, foot and ankle, the skeletally immature athlete, upper extremity, lower extremity biomechanics and rehabilitation, and the knee.

Friday Anatomy dissection demonstrations: the Knee and Foot and Ankle.
Saturday workshops: Biomechanics in Rehabilitation, Cardiac Screening and Sports Medicine.


CPR Recertification
A re-certification course in cardiopulmonary resuscitation (CPR) will be held on Thursday, January 18, 2018. This is a recertification course for those who have previously been certified in CPR. Separate registration is required for this workshop which is available for an additional fee.
Who Should Attend?
This course is oriented towards physicians, nurses, physical therapists, athletic trainers and coaches.
Learning Objectives
Develop a concept of one's position on a Sports Medicine Team

Diagnose commonly occurring injuries and advise athletes regarding their treatment

Initiate logical primary treatment following injuries to athletes

Develop logical approaches to the prevention of injury by condition and utilization of proper protective equipment
| Registration Fees: | On or before 12/28/17 | After 12/28/17 |
| --- | --- | --- |
| Physicians | $310 | $335 |
| Others | $180 | $200 |
| CPR Re-Certification Class | $60 | $65 |
The registration fee includes access to all sessions and workshops; continental breakfasts, breaks, and lunches; and access to downloadable handouts from the UT Health San Antonio CME website. Hard copy handouts will NOT be available.

The Office of Continuing Medical Education reserves the right to limit enrollment and cancel any course no less than one week prior to the activity. Should circumstances make this necessary, your registration fee would be refunded in full. If you must cancel, the registration fee will be refunded less a $50 handling charge if notice is received by December 28, 2017. Cancellations received after December 28, 2017 will not be refunded. For additional information, call the office of Continuing Medical Education at (210) 567-4491 or 1-866-601-4448.


Continuing Medication Education Credit
CME:
The UT Health Long San Antonio School of Medicine is accredited by the Accreditation Council for Continuing Medical Education to provide continuing medical education for physicians.

The Long School of Medicine designates this live activity up to a maximum of 14.0 AMA PRA Category 1 Credits™. Physicians should claim only the credit commensurate with the extent of their participation in the activity.

The American Academy of Physician Assistants (AAPA), American Academy of Nurse Practitioners (AANP) and the American Nurses Credentialing Center (ANCC) accepts certificates of participation for educational activities certified for AMA PRA Category 1 Credit™ from organizations accredited by the ACCME. Healthcare professionals receiving a certificate of attendance should consult with their licensing board for information on applicability and acceptance.
PT/ PTA:
Application has been made to the Texas Physical Therapy Association for continuing education for PTs and PTAs. Application is pending review/approval.
ATC:
The Joe R. and Teresa Lozano Long School of Medicine (BOC AP#: P469) is approved by the Board of Certification, Inc. to provide continuing education to Certified Athletic Trainers. This program is eligible for a maximum of 14.0 Category A hours/CEUs. ATs should claim only those hours actually spent in the educational program.

The 45th Annual Sports Medicine Symposium is not a BOC Approved EBP Program. Visit the BOC website at http://www.bocatc.org for a list of current BOC approved EBP programs and to verify the number of CEUs being offered for each program.
LAT:
The University of Texas Health Science Center San Antonio School of Medicine (500795) is approved and registered by the Texas State Board for Educator Certification (SBEC) as a continuing education provider.

Contact
Continuing Medical Education Office
Email : cme@uthealthsa.org
Phone: (210) 567-4491 or 1(866) 601-4448

REGISTER NOW
Conference Location
Marriott Plaza San Antonio
555 S. Alamo Street
San Antonio, TX 78205
http://www.marriott.com/hotels/travel/satpl-marriott-plaza-san-antonio/
Hotel Accommodations
Marriott Plaza San Antonio
555 S. Alamo Street
San Antonio, TX 78205
Hotel Phone: (210) 229-1000
Hotel Fax: (210) 229-1418
Reservations by phone 1-800-266-9432

A block of rooms has been reserved at the special symposium rate. To qualify for the special rate, please be sure to reserve your room on or before Thursday, December 28, 2017. Please make your room reservations by visiting the reservation website or by calling 1-800-228-9290, give the code HSC and the property, Marriott Plaza San Antonio or the group name, UT Symposium. 

$124.00 plus taxes for single occupancy
$124.00 plus taxes for double occupancy

Check-in time:          4:00 pm
Check-out time:        11:00 am

Late check-out requests will be reviewed based on hotel demand. A late departure fee of $50.00 per room will apply.

Please note that the Marriott Plaza San Antonio is a NON – SMOKING hotel.  All indoor spaces (sleeping rooms, meeting space, restaurants, bar, etc.) are nonsmoking.  There is a fine of $250.00 should a guest smoke in any of the indoor spaces.

Attendees are responsible for all individual charges, room, tax and incidentals incurred at the Hotel. Payment of charges is due and payable upon check-out. The UT Health Science Center San Antonio School of Medicine Office of Continuing Medical Education will not be responsible for any charges incurred.


Parking
The Marriott Plaza San Antonio offers all Symposium attendees and registered guests with parking at the below standard rates.

Self-parking - $25
Valet - $30

Please be sure to factor-in time to find parking. Due to the nature of downtown, parking is limited, including handicapped spaces. Guests are responsible for finding an authorized parking space. 

To better help you plan your conference experience please reference the diagram for parking availability. Parking fees and availability vary from lot/garage to lot/garage. Form of payment also varies; lots/garages accept 1) monetary bills, 2) coins and/or, 3) credit cards. In order to avoid a delay in finding/obtaining a parking space, I would suggest coming prepared with all forms of payment. Parking fees are either hourly or daily and may range from $5 to $25.

The UT Health San Antonio School of Medicine, Office of Continuing Medical Education and/or the Marriott Plaza San Antonio does not assume responsibility for any vehicle or contents left inside the vehicle that is parked in any of the available parking lots and/or garages. Further, The UT Health San Antonio School of Medicine, Office of Continuing Medical Education and/or the Marriott Plaza San Antonio does not assume responsibility for any damages to vehicles that are parked, abandoned, immobilized by booting, or towed.

Exhibitor Form

The Division of Orthopaedic Surgery at the UT Health San Antonio Long School of Medicine would like to request your support for the 45th Annual Symposium on Sports Medicine for January 19-20, 2018 at the Marriott Plaza San Antonio in San Antonio, TX.

The first meeting, held in April of 1972, was an avant-garde in the field of Sports Medicine education for physicians and athletic trainers. Unique in providing educational presentations for all members of the athletic medicine team; team physicians, athletic trainers, coaches, nurses, and physical therapists, this symposium continues to serve all groups today.

As an exhibitor you will be listed in the online syllabus, course materials which will be handed out to over 350 registrants, including physicians, nurses, trainers, coaches; other printed materials and the UT Health San Antonio CME website. To confirm your support, please complete the enclosed forms. Space is limited and will be distributed on a first come first serve basis.

Thank you in advance for your support. We look forward to hearing from you.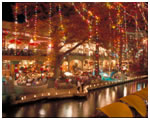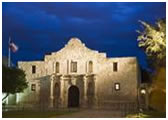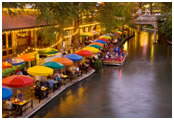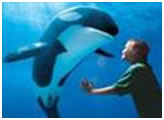 EXPLORE San Antonio
San Antonio is a tapestry of Mexican and American history. From exciting events to restaurants and attractions, San Antonio offers a unique diversity. But the city is also known for its beauty, with excellent examples of Southwestern architecture and a plush landscape rarely seen in such an arid environment, due in part to the San Antonio River that runs through the downtown area. Whether you simply want to remember the Alamo, stroll down the famous River Walk in Downtown San Antonio or sample the Tex-Mex cuisine, you'll find this Texas vacation spot has a charm that is distinct from any other American city. To explore San Antonio's attractions, local culture, restaurants, shopping, events and more, visit http://www.visitsanantonio.com/index.aspx.